Choker necklaces are a type of necklace that fits snugly around the neck, usually made of fabric, leather, or a chain. They are typically worn high on the neck and can range in width from very thin to quite wide. Chokers have been a popular fashion accessory for centuries, dating back to the ancient Sumerians and Egyptians.
History of the choker necklace
The history of the choker necklace can be traced back thousands of years, to ancient civilizations such as the Sumerians, Egyptians, and Greeks. In these cultures, chokers were often worn as a symbol of wealth and status, and were made from a variety of materials including gold, silver, and precious stones.
During the Renaissance period in Europe, chokers were popular among both men and women, and were often made from velvet or ribbon, adorned with pearls or other jewels. However, the popularity of the choker waned in the centuries that followed, and it wasn't until the late 19th century that the choker once again became a fashionable accessory.
During the Victorian era, chokers were worn by women as a fashion statement, often made from black ribbon or velvet, with a brooch or cameo at the center. In the early 20th century, chokers were popularized by ballerinas, who wore them as part of their stage costumes.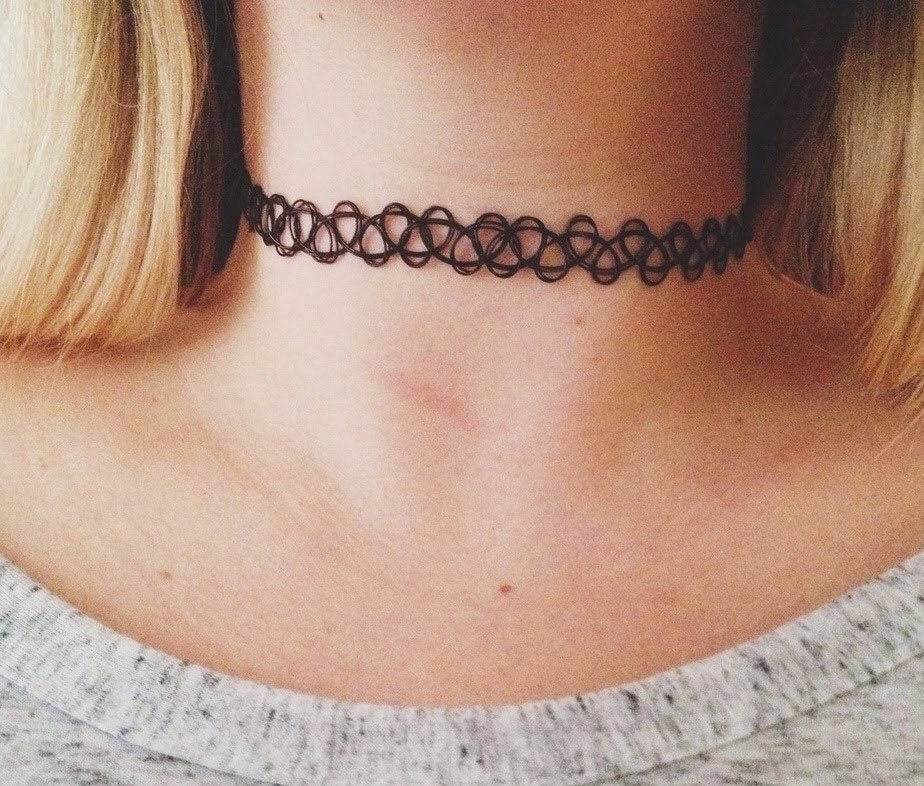 In the 1990s, the choker necklace experienced a revival in popularity (seriously which 90s baby didn't didn't have this elastic choker?!), particularly among young women. The trend was influenced by the grunge and punk movements, and chokers were often worn as a symbol of rebellion and nonconformity.
Today, chokers remain a popular fashion accessory and are considered incredibly versatile that add a unique touch to any outfit.
Looking to add a choker to your jewellery collection? Check out our Tennis Necklace and add some distinctive sparkle xx.